Medical Devices & Equipment
How we removed the need for a Salesforce Administrator for Allurion
Founded in 2009, Allurion is a medical device provider specializing in weight loss. Founders, Shantanu Gaur and Samuel Levy, met while studying at Harvard Medical School — and soon realized that the existing weight loss alternatives were frustrating and often ineffective or unachievable for patients.
With this in mind, they set out to design what's now the Allurion Programme, a program that's helped thousands of people around the world achieve healthier lifestyles and transform their lives.
Allurion has used HubSpot and Salesforce for years. However, their previous agency set up the system in a way that made it virtually impossible for the Allurion team to manage on their own. At Coastal Consulting, we set out to empower the Allurion team to self-manage with the right systems in place.
The Brief
Optimize & simplify the HubSpot Salesforce Integration for self-management.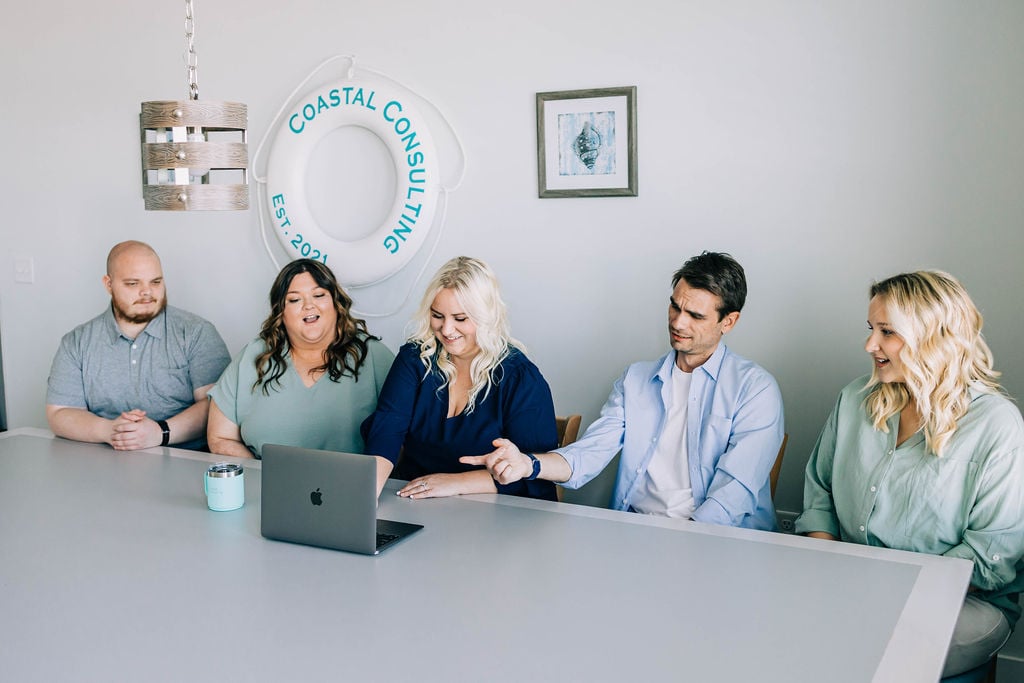 The Allurion team came to us in the summer of 2021 when launching a new website, as they were afraid of service interruptions due to their HubSpot and Salesforce being connected to the previous website.

Furthermore, as a healthcare provider, Allurion needed to consider aspects like data regulations, which they didn't know how to navigate within the HubSpot Salesforce integration.

And finally, the company is facing rapid growth. Frequent expansions into new territories made it essential for the team to have adequate rollout processes to ensure smooth sailing. So our team swooped in. Coastal Consulting devised a plan to optimize Allurion's HubSpot Salesforce integration so they can manage both B2B and B2C streams at ease.


Unnecessarily complex setup
Allurion's previous Salesforce partners used APEX to code every system in Salesforce, a programming language that made it virtually essential for Allurion to rely on the agency in order to make any change.
Unnecessarily complex setup
A new website
One of Allurion's most pressing priorities was ensuring that the new website they planned on launching would work seamlessly with their Salesforce HubSpot integration — capturing forms, processes, and more was paramount for their sales and marketing.
A new website
Data protection
Given their industry (medical devices), the Allurion team needed to be extra careful with the way they handle patient data. They were especially concerned with HIPAA and the correct processes they needed.
Data protection
Sync errors
We found 10,000+ sync errors in the HubSpot Salesforce integration, which prevented the team from leveraging reliable data in both systems.
Sync errors
The Goals
Defining success for this partnership.
1
Simplify Salesforce for internal management
The new setup would have to be easy for the Allurion team to navigate on their own and manage without the need for an external partner.
2
No downtime when launching the new website
Guarantee that the website launch would run smoothly and that everything (lead generation and other processes) remained functional throughout the process.
3
Data compliance
Not only would the data management processes need to account for GDPR — but being in the healthcare space, Allurion also had to comply with HIPAA.
4
Increase internal adoption
Create the systems and documentation to empower the sales team to run the system by themselves.
The Partnership
How we partnered with Allurion to achieve self-sufficiency.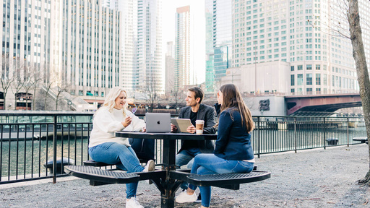 Salesforce HubSpot Integration Repair
Evaluated the existing integration and identified sync errors that prevented the correct flow of information between systems.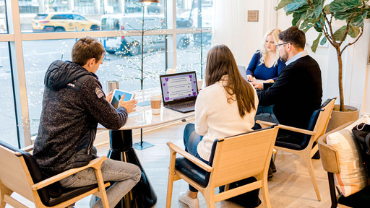 Salesforce App Development
Implemented a Lightning App, lead management processes, and custom record management for the B2B team, along with training videos and documentation to increase user adoption and speed to market.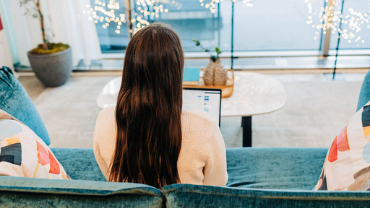 Google Data Studio Reporting
Created robust reporting dashboards with Salesforce, HubSpot, Google Ads, and Facebook Ads to streamline the marketing team's monthly workload.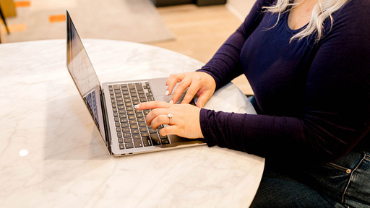 HubSpot Salesforce Integration
Leveraging Selective Sync, we integrated HubSpot to Salesforce for Keet Health and Clinicient to ensure each system only received relevant records for its assigned brand.
The Results
Success beyond expectations.
60%
reduction in HubSpot Salesforce sync errors
0
downtime in data transfer during the new website implementation
25+
hours saved per month for the marketing team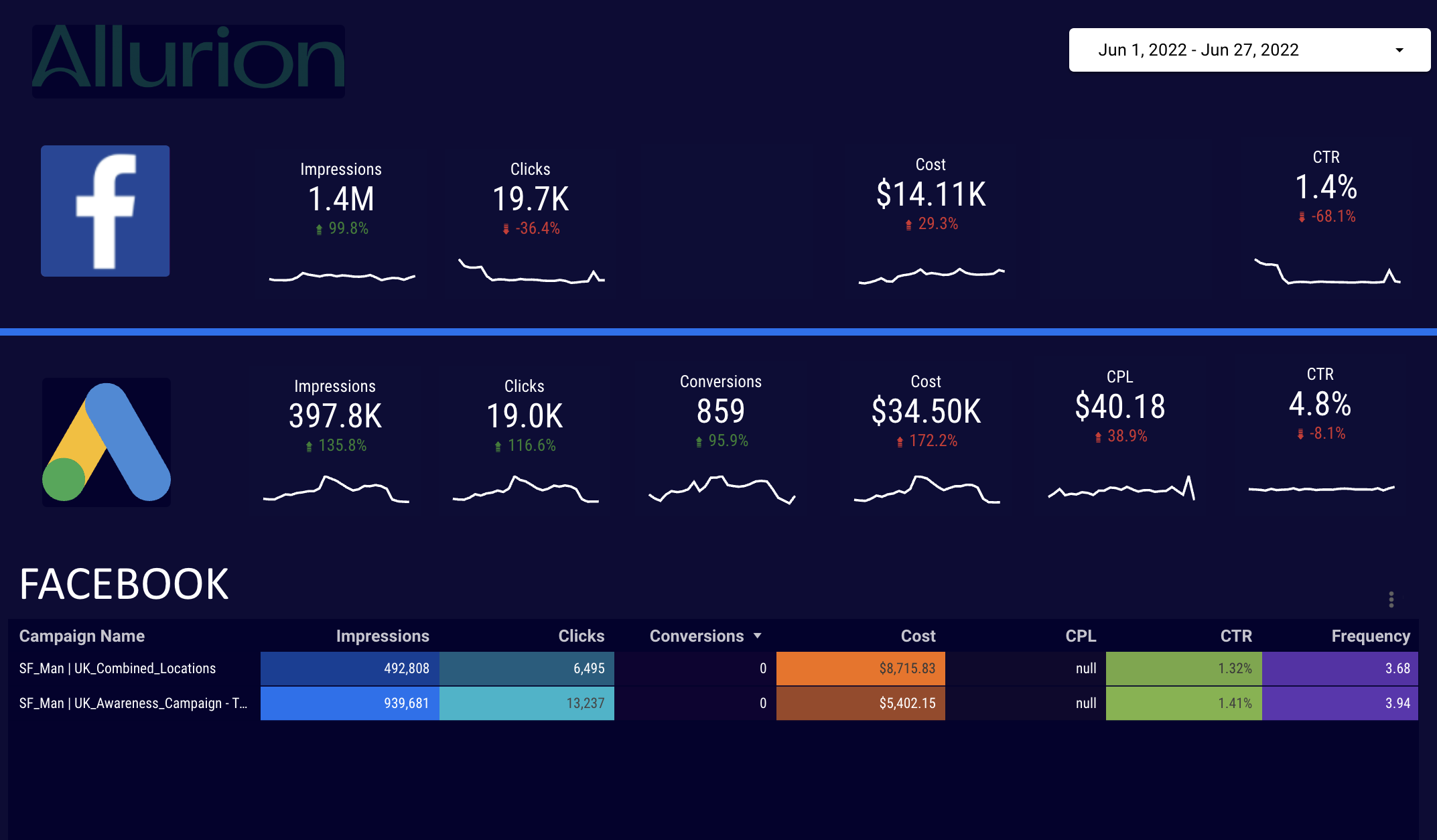 Global Paid Advertisement Dashboard
Allurion needed drill-down ad reporting in HubSpot. We built a solution between HubSpot, Salesforce, and Data Studio to blend their Global Ad data with user-level data from 28 Ad accounts.
Our Impact
At Coastal Consulting, we do things differently. Our goal is for businesses to have the tools for running their HubSpot Salesforce integration internally — without relying on third parties or agencies.
Our first priority for Allurion was to simplify the integration so the team could run it themselves. To achieve this, we moved from the complex Apex to declarative solutions (flows and the Salesforce automation tool) and provided them with training videos and thorough documentation so the sales team could effectively take over. While doing this, we also reduced sync errors between HubSpot and Salesforce by 60%.
Parallelly, we achieved 0 downtime in data transfer when the new website launched, ensuring the continuity of Allurion's lead generation and sales & marketing activities throughout.
We were also able to create processes that will save the marketing team 25+ hours per month. We did this by developing robust dashboards in Data Studio to remove the need for manual reporting.
Looking Forward
How do we continue to drive Allurion forward?

We will continue to empower the Allurion teams — both in B2B and B2C — to get the absolute most out of the HubSpot Salesforce integration to provide every customer and partner the best experience. This includes streamlining their processes to enable the team to take over operations without relying on any third party. That's the Coastal difference.
If you, too, want to steer your ship to new waters with Salesforce and HubSpot, it's time to partner with Coastal Consulting. Book a consultation now.
Lauren and team brought HubSpot & Salesforce experience to Allurion
"Lauren and team brought HubSpot & Salesforce experience to Allurion as we migrated CRM systems over the past year. Professional and reliable, the team works efficiently to keep the project up to date. So even over multiple time zones, we could manage the project."
— Hannah Dwyer, CRM Lead at Allurion


You've been doing an outstanding job for us
"I really want you to know that you've been doing an outstanding job for us. You've been instrumental in our B2B Salesforce implementation and we can't say enough good things about you and your team."
— Claire Dumont, Head of Business Excellence at Allurion


About Allurion
Allurion is a leading medical device manufacturer operating in multiple countries — and constantly expanding. Founded in 2009 by two Harvard Medical School graduates, Allurion is the company behind the Allurion Programme, a revolutionary weight loss solution that's simplified this hard, emotional process for thousands of patients around the world.