HubSpot Audit
Whether you've been in HubSpot for a few months or several years, you've realized that HubSpot is not enabling your team to achieve your goals.
Now what?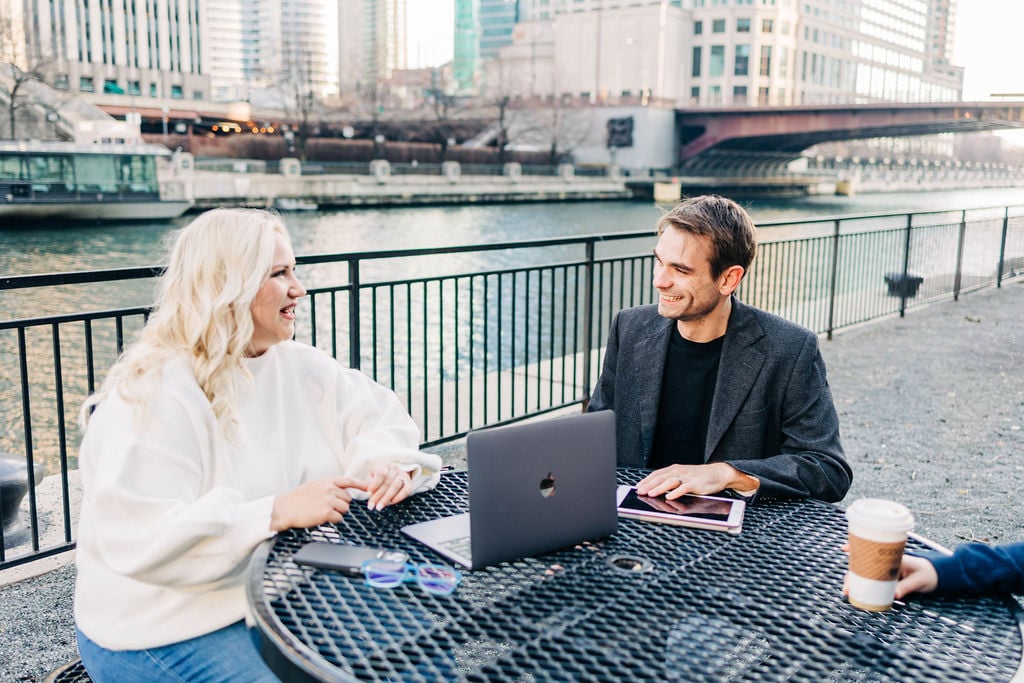 Do I need a HubSpot Audit?
HubSpot is a powerful marketing automation and CRM tool with the power to get your team where you want to go. It's pretty frustrating when you know the direction you're aiming for, but you don't have the tools to get there.
But, if you're using HubSpot. You have the tools to succeed - and we can teach you how to use them!
Before you abandon HubSpot, waste time with free, DIY audits, or hire an agency for a large project you're not sure that you actually need - start with a HubSpot Audit from Coastal Consulting.
Start with a HubSpot Audit
A look at the deliverables
Our team will spend up to 20 hours combing through your HubSpot account to find the source of duplicate records, data quality concerns, poor email marketing performance, and underwhelming campaigns.
Snag your audit
Select the best audit for your needs and fill out the onboarding form to get started.
Share the details
To get started, we'll need access to your account(s) and background information on your goals, HubSpot journey so far, and goals for your team in HubSpot.
Review the results
We'll provide a detailed scorecard grading your account in three categories: configuration, data quality, and asset management.
Optimize your account
Take our roadmap and implement changes yourself or partner with our team to finish the job.
HubSpot Account Audit
Evaluate incomplete and inaccurate HubSpot data
Identify duplicate record volume in HubSpot
Review settings and configuration for errors
Evaluate workflow performance for goal achievement
Review sequences for goal achievement and contact engagement
Audit HubSpot properties for field utilization and completion
HubSpot Salesforce Integration Audit
Everything in the HubSpot Audit +
Evaluate HubSpot Salesforce Integration Sync Errors
Review integration field mapping
Evaluate data quality and maintenance automation
Audit Salesforce campaign usage and syncing
Review selective sync rules and integration user permissions
Select your audit
Select the best audit for you below and get started today.
HubSpot Audit
Are you currently using HubSpot to its full potential? Our team of HubSpot experts will do a deep dive into your portal setup and audit user configuration, system connectivity, basic marketing configuration, and CRM configuration to ensure your system is optimized and working for your business.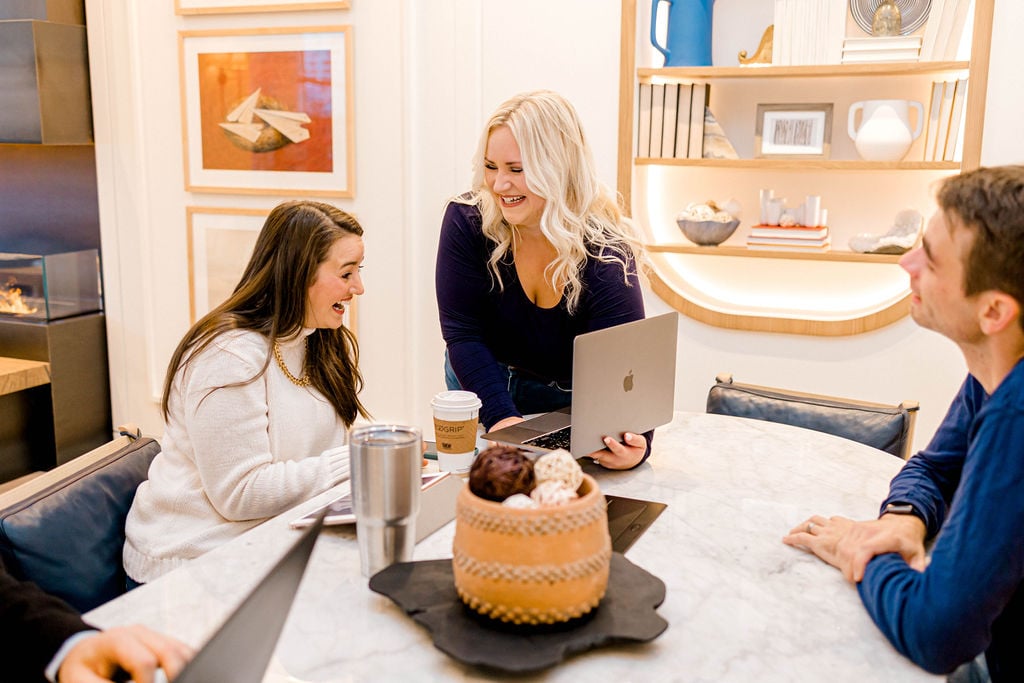 HubSpot Salesforce Integration Audit
Are you seeing the same errors pop up in your HubSpot Salesforce integration? We'll take a deep dive into HubSpot and Salesforce to see what fields, automations, or objects are keeping your data from flowing seamlessly between your systems.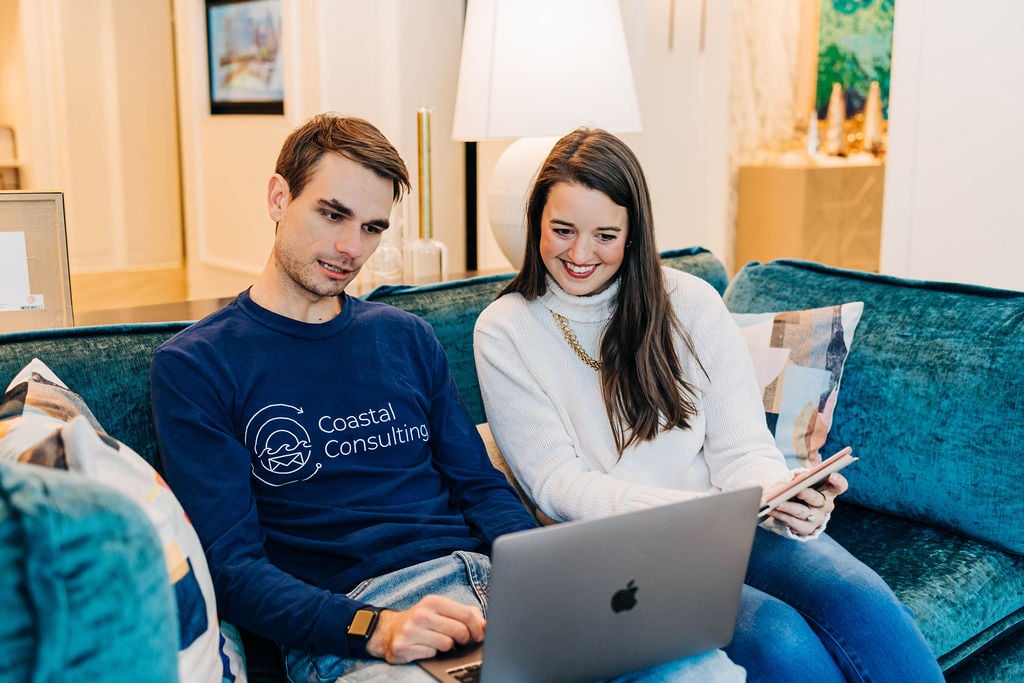 Looking for answers?
What is a HubSpot Audit?
A detailed HubSpot portal assessment that provides you with a roadmap to optimize your HubSpot account performance.
The HubSpot Audit is aimed to clean up your HubSpot platform and ensure that you're using the platform as efficiently and effectively as possible. If you have invested in HubSpot, you know how powerful it can be, but unfortunately, you don't know what you don't know. The HubSpot Audit is focused on helping you to get the very most out of your investment in Marketing Hub, Sales Hub, Service Hub, CMS Hub, CRM, and reporting tools. Each section will be evaluated and our team will make recommendations based on our evaluations and best practices so that you and your team can use HubSpot to effectively reach your goals. Our team will also make suggestions for tools and hubs that you should add and/or remove from your HubSpot stack in order to be more effective with your portal.
Which HubSpot plans will you audit?
Professional and Enterprise level HubSpot accounts.
We work best with organizations using automation. So, we will only audit HubSpot accounts at the Professional or Enterprise level.
How can a HubSpot Audit help me?
Identify HubSpot issues and integration errors that are preventing your team from achieving your goals.
This will help if you're feeling any of the following:
I'm not confident HubSpot was set up correctly.
We're not reaching our HubSpot goals.
We're not using HubSpot to the fullest extent.
How long will it take to complete our HubSpot Audit?
We will deliver a full HubSpot audit in 10 days or less.
Every business is different. Their goals, strategies, and teams are different. Thus - their HubSpot portals are all different. Depending on the size of your organization, needs, goals, HubSpot stack, how long you have been using HubSpot, and how much content you have in your portal, your HubSpot Audit will take 10 business days on average to complete. This isn't a simple overview, it's a full and actionable document to help you truly clean up your account and start using it to the best of its abilities.
What HubSpot plans integrate with Salesforce?
Professional and Enterprise level HubSpot accounts.
The HubSpot Salesforce integration is available on the HubSpot Professional or Enterprise plans.
What happens when we're done with the HubSpot Audit?
You will receive a detailed roadmap to implement yourself or with us!
Inevitably, through the HubSpot Audit, our team will uncover changes and updates that need to happen. With the HubSpot Audit in hand, you are equipped with the information needed to update your portal. If you or your team don't have the bandwidth or expertise to implement the recommendations, our team is ready to help. We can develop the right strategy and prioritize changes in order to deliver on the recommendations in the audit.
Why should I pay for a HubSpot audit?
To receive a list of solutions, not just identify problems.
We know there are many free self-auditing tools out there. We even have our own free HubSpot audit template here if you're interested!
The challenge with a free or DIY HubSpot Audit is that it helps you highlight what is wrong, but it doesn't show you how to fix it.
A free audit helps you identify a list of challenges. A Coastal audit presents you with a list of solutions to the identified challenges and a plan to implement them.
Back to top
Why Coastal Consulting?
You have plenty of options to get back on track with HubSpot. So, why us?
Don't just take our word for it
Hear what our clients have to say.
Have questions?
Connect with the Coastal Consulting Team